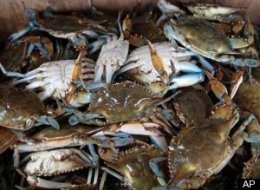 THANKS, Dr. Ott for the work that you are doing there daily...an
d exposing yourself to the toxins at the same time. This is a read and heed for all of you that think that this is just a conspiracy theory. This doctor is the expert, so read her story...
I am wondering how our mainstream media can be so irresponsible to be reporting that the seafood and waters are safe and free of oil. There are many there that are reporting that this is just not so...
EXCERPT FROM THE ARTICLE:
Eight days after returning home from his Gulf oil-spill response job, Jason Brashears has flashbacks of a scene that he witnessed one day in Lake Ponchartrain, Louisiana: Thousands of fish gasping at the surface in a sea of foamy oil and dispersant.
Brandshaw spent 65 days spotting oil in Lake Ponchartrain; Mobile Bay; and along the coast off Destin, Florida; Ocean Springs, Alabama; and Cat Island, Mississippi. His team reported oil sightings during the day. At night, planes sprayed dispersant to break up the oil.
MORE AT THE LINK:
http://www.huffingtonpost.com/riki-ott/seafood-safety-and-politi_b_678813.html
Read the Article at HuffingtonPost