Sat, 2010-09-04 20:00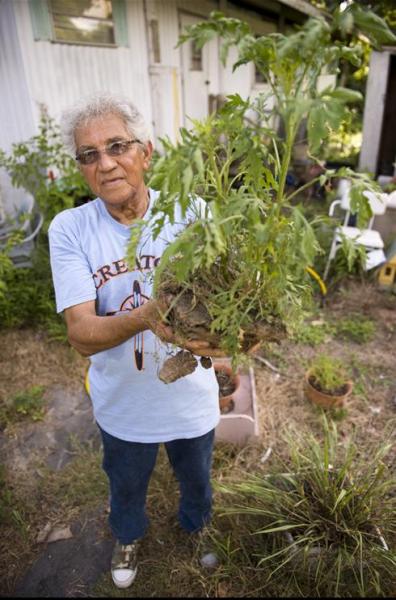 By My-Thuan Tran.  Crossposted from the LA Times.
Jason Pitre grew up hearing stories of how his great-grandfather healed babies on the cusp of death using herbs and plants found along Louisiana's bayous. The tribal healer, or traiteur, was known by the native Houma people for his potions and salves that seemed to treat any sickness.
Now, the traditional herbs are in danger, Pitre said, threatened by decades of coastal erosion, hurricanes and development that have crept up on Golden Meadow in Bayou Lafourche, where many members of the United Houma Nation once lived.
"A lot of the plants that my great-grandfather used and that my grandfather grew up with are no longer there," he said. "It's a matter of time before more and more of them disappear."
After BP's Deepwater Horizon rig exploded and oil began gushing into the Gulf of Mexico in April, Pitre worried a hurricane could push oil or dispersants into the wetlands where the plants grow.
So Pitre, 26, and his grandfather began uprooting herbs to replant them on higher ground. On a recent afternoon, Pitre pulled his SUV up to a small blue house in Golden Meadow — the home of his grandfather, Whitney Dardar, 74.
SEE MORE AT THE LINK:
http://www.bridgethegulfproject.org/node/99