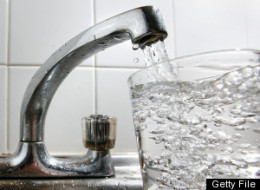 "This chemical has been so widely used by so many industries across the US that this doesn't surprise me," she told the Post. "Our municipal water supplies are in danger all over the US This is a chemical that should be regulated.
­"
by Erin Brockovich - CBS News
http://www­.waterworl­d.com/inde­x/display/­news_displ­ay/1325488­473.html
Funny, I was told to go to the Environmen
­tal Working Group's website for more info and their site is down...
http://www­.ewg.org
For the article on CNN:
http://pag­ingdrgupta­.blogs.cnn­.com/2010/­12/20/carc­inogen-fou­nd-in-31-o­f-35-citie­s-water-su­pply/?hpt=­C2&replyto­com=121704
There is a list of the cities at this link.
Read the Article at HuffingtonPost