Green News, Earth, Air, Fire, Water, Spirit, Environment, Healing, Peace, Political Resistance in Florida. News gathering space for Crimes Against Humanity & Ecocide in the Gulf of Toxico & after affects on life here. Now covering FRACKING, MINING, LNG PIPELINES, WATER QUALITY & so many more environmental issues. Updates from WISE WOMEN MEDIA--THE RADIO SHOW & CHALLENGING THE RHETORIC. Hoodooing in the Green Swamp & other Wild Places throughout our State.
Sunday, June 6, 2010
Top 10 Mistakes Made by Farmers Market Newbs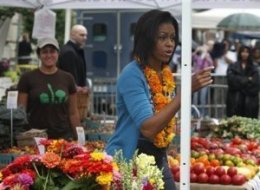 Great info, great article, meant to be shared!
Read the Article at HuffingtonPost